Are you tired of unresolved marriage problems?
Resolving conflict can be incredibly overwhelming for many couples.
For wives, the process can be compounded by the fact that we feel like it's our job to make the marriage work. We wonder
"How do I get my husband to engage when he is passive and indifferent?"
"What is the best way to tell him what I want?"
"Why does it feel like I am the only one who gives up my needs in order "to move on?"
"And why are we moving on when I am still hurt and disappointed?"
I understand the guilt, second-guessing, and frustration that wives experience because I came into marriage expecting a conflict-free union. Or the next best thing > quick, amicable solutions to every-day marriage problems.
But my husband and I were (still are!) two different individuals with different opinions on how to solve problems - which were plenty.
The realization that marriage was hard and our lack of natural grace and good-will for each other led to a complete breakdown of communication.
We were completely overwhelmed.  
We both wanted a relationship where we felt safe, where we could trust each other with our rawest fears and gut-punching mistakes. But we'd hurt each other with our words and actions and heart-trust was not easy to come by.
Nevertheless, I was tired of feeling overwhelmed by unresolved problems and was determined to learn my responsibility in addressing them.
My husband needed to change too, but I also wanted to be a healthier version of myself. I was done feeling like a failure and wanted to feel more confident in handling our differences.
After twelve years of marriage, lots of personal growth, research and relationship training, I have created a resource to help you navigate marital conflict faster so you can enjoy being married again.
By the end of this course, you will have a road-map for healthy communication and connection with your husband.

You will feel equipped and confident to address issues that matter to you.
You will know the difference between enabling unhealthy behavior from your spouse and taking personal responsibility for yourself.
You'll have the clarity and skill to work through disagreements (while holding your boundaries) without drowning in emotions and self-doubt.
You'll walk in your powerful identity as a child of God as you learn to handle triggers with clarity and courage.
You'll experience freedom as you dismantle lies about healthy communication: no more mothering or gray areas!
As a couple, you'll enjoy marriage again as you'll have the tools to knock down communication barriers faster so you can resolve conflict.
Your marriage will mature as you stop taking responsibility for your spouse's actions and decisions.
This course is for the wife who is:
Tired of sweeping problems under the rug in the name of "keeping the peace."
Done with hearing "just pray more" or "submit more" or "have more sex" as the answer to conflict.
Sick and tired of being the grown-up in her marriage.
Seeking discernment on how healthy communication looks like.
Done with excuses and pity-parties.
Ready to break cycles of miscommunication so she and her husband can feel like a team again.
Prepared to go beneath the surface to address marriage problems from their roots.
This course isn't for you if:
You are not interested in a Scriptural approach to solving marriage problems
Looking for a quick fix to complex relationship problems
Not ready to work through practical assignments (Application is the key to transformation!)

You are in an abusive or toxic marriage. While the information shared in this course is helpful to know, the course is not designed to meet your specific needs. Your welfare and safety are of utmost importance. In Module 3,

 

we cover some possible next steps for the wife in a harmful marriage. The Module is meant to help with 

discernment

, as some spouses might consider their marriage problems "normal" when they are not. So the Module seeks to affirm and assist these spouses with possible next steps. If you feel abandoned, manipulated and lied about, if you're abused, please seek licensed counseling. If you're in immediate physical danger, please get to a safe place and call the authorities.
How to Navigate Conflict in Marriage is a conflict resolution course for wives who are married to men of good-will who struggle to connect and communicate in marriage. It's for wives who are interested in healthy communication and understand that healthy communication takes two and they desire to learn their part of that process. The course is for wives who want a fun, healthy marriage but are stressed by a lack of connection and ability to resolve issues with their husband.
Each lesson contains practical tips and coaching-style assignments you can implement and see gains right away.
I am excited to welcome you on board! Preview the course curriculum below!
"I was blessed to have my husband join me in the course. It's our first marriage course since we got married nine years ago. God has used the course to show us where we need to grow and mature: We have learned how to handle conflict in a way that doesn't throw the relationship out of the window. As we went through the lessons, we were able to talk about specific problems we've been having. The difference this time was that we were more calm about it: We talked without going after each other. I know there are glorious days ahead of us in our marriage because we're now equipped.
-Rinze, wife. 
Hi, I'm Ngina Otiende. I've spent the last 10 years helping women solve marriage problems and nurture relationships.
For years, my husband and I struggled with communication. Our attempts to change and control one other brought our marriage to its knees.
I created a safe online space IntentionalToday.com to share my lessons and give wives the practical tools they need to create the marriage of their dreams. I am a Certified Marriage Breakthrough Coach™, successful author and blogger. Through my books, coaching, library of free marriage resources, weekly emails and hundreds of articles, I have helped thousands of couples around the world identify marriage obstacles and develop healthy marriage mindsets.
Join me and let's get your communication thriving!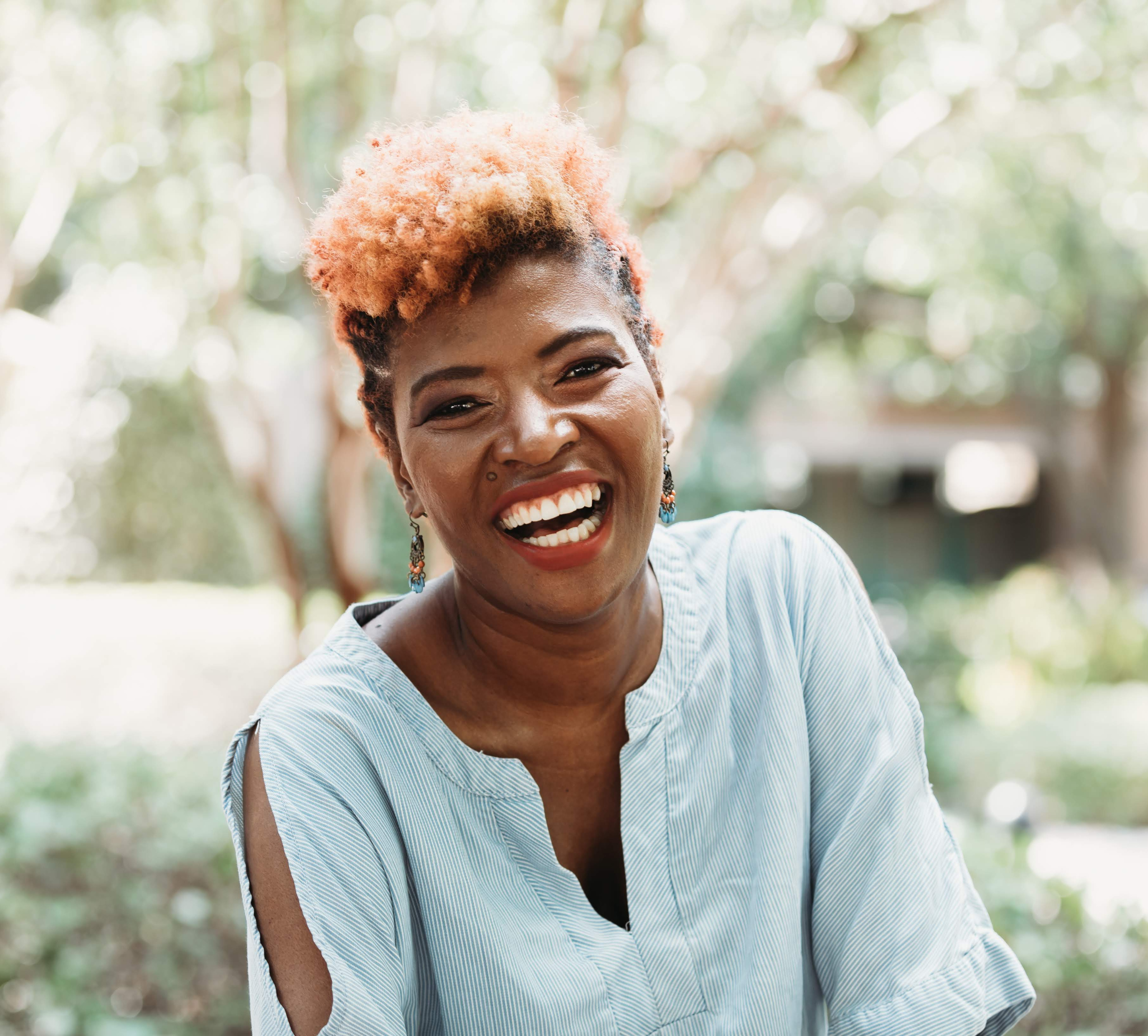 Frequently Asked Questions
My husband is not very interested in healthy communication, will this course help me?
Yes! While we cover your relationship, (you + your husband), we also focus on what you control because that is the path to a healthier you and ultimately a healthier marriage.
Is this course suited for couples?
Yes! While I created this program with the married woman in mind (because married women form the majority of my audience), the course is all about helping you connect with your husband: so there's a ton of material to work through with your husband as well, if he's open to it.
Further, you can use the practical assignments to share (I show you what and how to share) your growth and start conversations with your spouse. These conversations will spark interest and connection with a husband of goodwill. In the end, a healthy marriage takes two and this course is all about helping you connect!
When does the course start and finish?
The course starts now and never ends! It is a completely self-paced online course - you decide when you start and when you finish.
How long do I have access to the course?
How does lifetime access sound? After enrolling, you have unlimited access to this course for as long as you like - across any and all devices you own.
What if I am unhappy with the course?
We would never want you to be unhappy! If you are unsatisfied with your purchase, contact us in the first 30 days and we will give you a refund.
How To Navigate Conflict in Marriage course has given me a name for our conflict. Understanding what I am dealing with has meant so much to me because now I can approach our marriage issues with clarity and soberness. I feel so empowered. And my hope is renewed!
-K, Wife